Homework Help

For grades preK through 3rd that pairs fictional video storybooks with nonfiction ebooks to help build a love of reading and learning!

A wealth of resources to help preschoolers and children in the early grades grasp critical early childhood themes. Follow Trek and Taffy the cat around the world learning about colors, numbers and other fun things. Strengthen reading foundations with stories, activities and videos. Explore the Know It encyclopedia designed especially for early readers.

Fiction and nonfiction books you can read online – for school and for fun. Search for what you want. Picture books, homework topics, languages learning. Online help available too.

Recommended for Kindergarten through upper elementary, check out these online video, audio, books, pictures and more!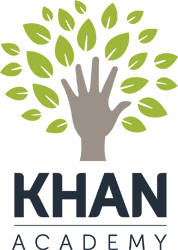 Practice math at your own pace with our adaptive assessment environment. You can start at 1 + 1 or jump right into whatever topic needs some brushing up. Each problem is randomly generated, so you never run out of practice material. If you need a hint, every single problem can be broken down, step-by-step, with one click. If you need more help, you can always watch a related video.

Age-appropriate content from the best elementary reference sources and magazines, recommended for Kindergarten through 6th grade.

Interactive online learning platform of academic and licensing/certification practice tests, elementary level testing for math and reading.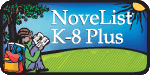 Find just the right book by subject, age, awards won, Lexile Reading levels, Common Core standards, books made into movies, and much more. Read reviews, learn about the author and create your own reading wish list.

Contains information formatted for young learners on Arts, History and Government, People, Places, Plants and Animals, Science and Mathematics, Sports and Hobbies, and World Religions.

Access the full list of Michigan eLibrary recommended resources for kids and parents for even more information!

* Database provided by the Michigan eLibrary (MeL)