Digital
Flat River Community Library's digital collection provides you with 24/7 online access to eBooks, eAudioBooks, popular magazines, and information through a variety of services.
Digital editions of your favorite magazines are now available! Read directly in your internet browser or download the free Zinio app to access on your smartphone or tablet. Thank you Friends of the Flat River Community Library for sponsoring this new service! Need some help getting started with digital magazines?

Download electronic books for your eReader, Kindle, tablet, or smartphone.

Download electronic audiobooks for your computer, smartphone, iPod, tablet, or other listening device.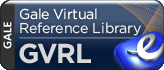 Access online encyclopedias.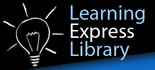 Access GED and ACT study aids, occupational practice tests and courses, software tutorials and more!

Access the full list of Michigan eLibrary electronic resources for full text articles from magazines and newspapers, reference sources, and more!
* Database provided by the Michigan eLibrary (MeL)