Adults
Activities
Recreational, educational, and everything in between – we have free activities, events, and programs for all ages! Check the calendar for complete details on program offerings.
Book Recommendations
If you're looking for your next great read, we'd love to help you find it! Ask a staff member for a recommendation, give NoveList Plus a try, or browse our online booklists. From books you may have heard about on TV to author or series read-alikes, we have a list for you!
NoveList Plus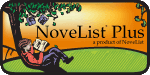 Need help deciding what to read next? Use NoveList Plus for personalized reading recommendations!
Health and Wellness Resource Center*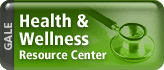 Provides instant access to carefully compiled and trusted medical reference materials.
Learning Express Library*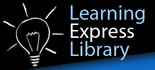 Access GED and ACT study aids, occupational practice tests and courses, software tutorials and more!
Lucky Day
Sponsored by the Friends of the Flat River Community Library, our Lucky Day collection provides an additional copy of highly popular books for spontaneous use, without the traditional waiting lists. Nobody can place holds on these items; it's first come, first served. That means you might not need to wait at all for the most popular new titles. New titles will be added each month so check back often. You'll never know what you might find at the Library – it might just be your Lucky Day!

* Database provided by the Michigan eLibrary (MeL)